We have a new Shop of The Week!
Such beautiful buttons and jewellery!
I LOVE this button so much!!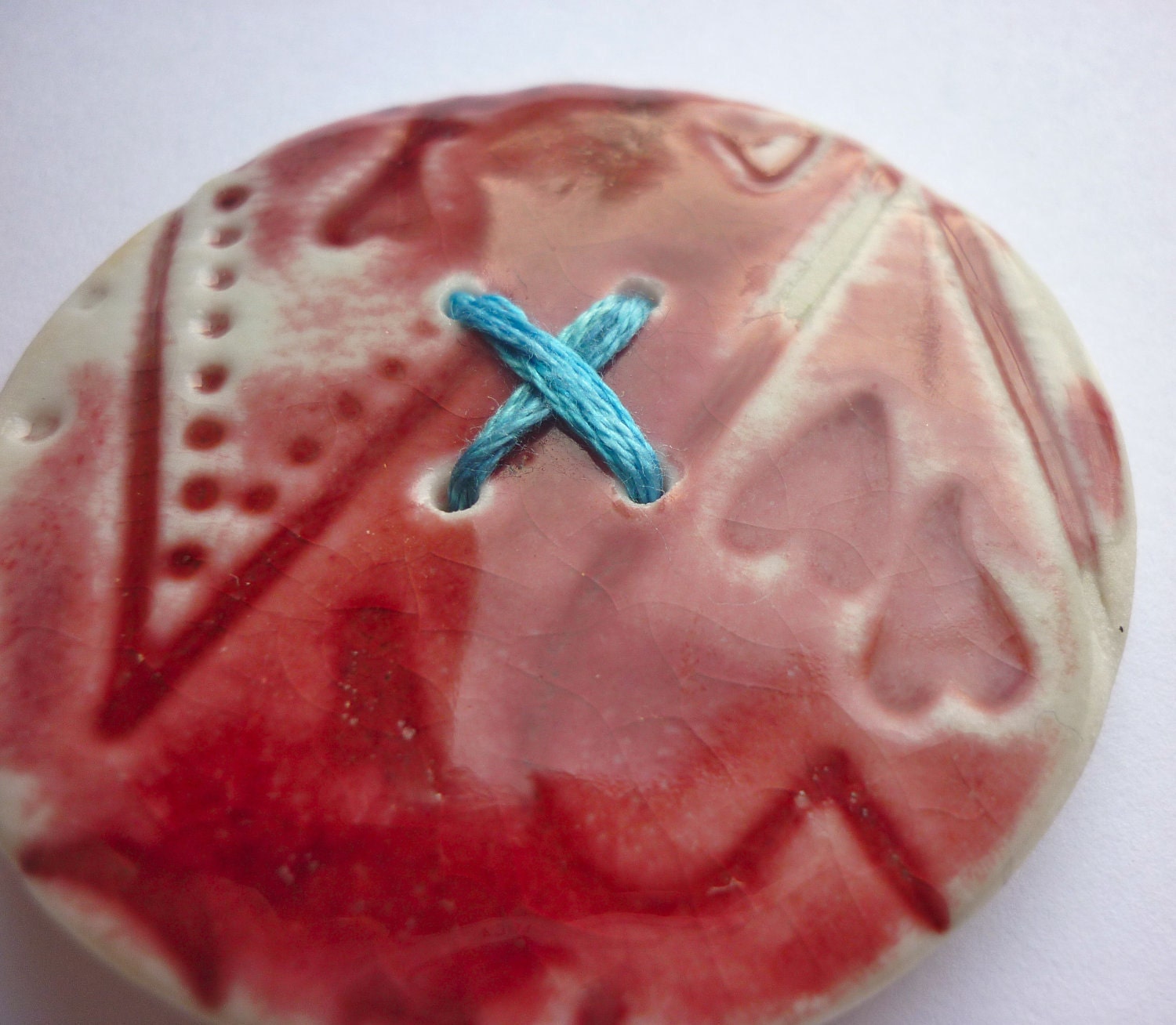 mmmm, that is one delicious looking button!
and if you read this
interview
, you'll be as pleased as I am that there will hopefully be some thrown pieces in the future!
I have both fingers crossed for some egg cups!
Definitely go and take a peek!
On a completely separate note,
I've been a little obsessed with this blog it seems!
I had a little makey moment at work this morning and fished out an old 2009 diary from my draw (I don't know why I have a 2009 diary in my draw... one of the many random objects that has taken refuge in there!)
and thanks to Sophie's wonderful tutorial, I turned it into a pretty sketchbook/scrapbook for all of my little budding felty ideas!
I know it's already printed on, it being a diary an' all, but I really love that sketching over words look, so it totally suits my style, AND it recycles!
I just used a very pretty artist's catalogue that came through the post for me and my oober groovy decorational scissors from
HappyMemory
!
Take a look at the tutorial to make your own sketchbook, just the way that you want it!
Now... off to do some more work I think!
By the looks of things on my facebook, it looks like I might be making a felted version of a band to do a stop animation for their next music video!!!